Orbit Technologies' vCIO role includes:
Analyzing the current IT landscape and developing a comprehensive strategy for improvement

Assessing technology needs and helping to make informed decisions on solutions that meet those needs

Guiding implementation of new technologies, processes, and policies to ensure maximum efficiency

Monitoring the performance of existing systems and troubleshooting any issues or gaps in security or compliance

Proactively identifying potential problems and developing plans to avoid them

Advising on new trends, technologies, and best practices in the industry
Benefits of Our Services Include: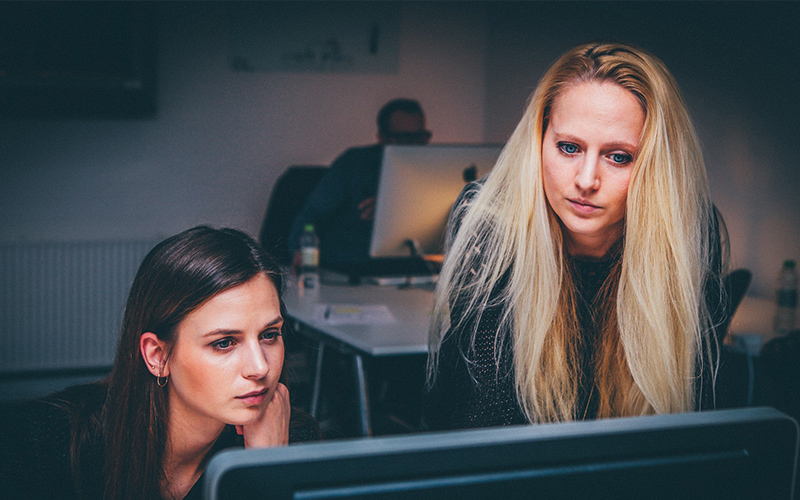 When Considering vCIO Services, What Questions Should You Ask Yourself?
What are the current IT challenges facing my organization?

Are internal resources adequately equipped to handle these issues?

Is there an opportunity to reduce costs without compromising service quality or security?

Is our data secure and compliant?
Customizable Solutions For Your Business Needs
Orbit Business Technologies is a great option for businesses looking to outsource services. Our services mean you get highly seasoned experts that can provide comprehensive guidance and advice on IT strategies. We specialize in helping businesses optimize their IT resources, improve security and compliance measures, speed up the implementation of new technologies, and reduce overall costs.
More than that, we customize services to fit each company's unique needs by:
Tailoring plans and strategies based on the company's goals and budget

Providing comprehensive guidance and advice on IT strategies

Proactively monitoring the performance of existing systems to identify potential problems 

Keeping up with industry trends, technologies, and best practices
Orbit Technologies Puts the Expert in Expertise
At Orbit Business Technologies, we understand that vCIO services can be expensive, and we strive to provide our clients with high-quality services that are also cost-effective. We are always available to answer any questions or concerns you may have, and work diligently to ensure your IT needs are met.
Whether you're looking for a vCIO to provide guidance and advice on optimizing IT resources, or to help you stay compliant with industry regulations, Orbit is the perfect choice. With our customizable services and expert vCIOs, you can rest assured that your business is in good hands. Contact us today to experience the Orbit Technologies difference.